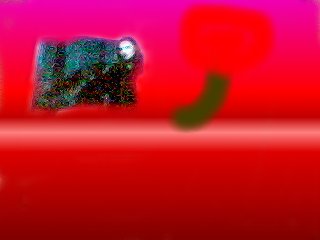 Full name: Kate Elizabeth Winslet

Birthdate: October 5th, 1975 (making Kate a Libra)

Birthplace: Reading, England

Marital status: Married, to Jim Threapleton! (with one child, Mia)

Physical appearance: Natural hair color is light brown/blonde, blue-green eyes, 5'8" tall. (Although some reports say 5'6"...so she's probably somewhere between 5'6" and 5'8".) Kate is famous for her large feet; she could swap shoes with "Titanic" costar Leo DiCaprio as they wore the same size, women's size 10!

Family: Kate is the second of four children - she has an older sister, Anna (28), a younger sister, Beth (22), and a younger brother, Joss (20). Her father, Roger Winslet, is an actor, as are both of her sisters; Joss reportedly is thinking about going into medicine. Her mother Sally trained as a nanny, but has also acted and is the daughter of two actors. The Winslet family truly has a history in the acting business, actually; Kate's maternal grandparents (Oliver and Linda Bridges) managed a sixty-seat theatre in their backyard in Reading, where they presented musicals and plays. Kate's uncle, Robert Bridges, is remembered as Mr. Bumble in the original West End production of "Oliver!". So, Kate grew up quite at home in the acting world. "It wasn't necessarily that I knew acting was what I wanted to do," she says. "It's just that I knew it's what I would end up doing."

Growing up: Apparently in her teen years Kate battled with body issues (her classmates nicknamed her "Blubber"!) and depression. "Since I was thirteen or fourteen, I've always felt older than I actually am," Kate recalls. I can relate...Check out Kate's Weight for more comments on what is really a trivial, non-issue.

Early acting experiences: Kate attended an acting school called Redroofs in Maidenhead, England starting at age 11. (She says of her acting school experience: "Bladdy-bladdy bullshit." She left the school at age 16.) Her first job was an appearance in a Sugar Puffs commercial at age 12. She made her television debut in the British television drama 'Shrinks' (1988), followed by appearances in the television series 'Dark Season' (1991, as Reet), 'Get Back' (1992-93, as Eleanor Sweet), 'Casualty' (1993, one episode as Suzanne), and 'Anglo-Saxon Attitudes' (1993, a 3-part miniseries). She has also performed in a number of theater roles amidst her television works including Pandora in the musical 'Adrian Mole', Wendy in 'Peter Pan', Sarah in 'A Game of Soldier', and Geraldine in 'What the Butler Saw' (for which she was nominated for the Manchester Evening News award).

Her big break: Kate was cast as Juliet in Heavenly Creatures, her first film role, while working at the Traiteur Paignol deli in Primrose Hill, London. "I was making pastrami and dill sandwiches when I received the call telling me I had the role in Heavenly Creatures," Kate said. While in the U.S. to promote HC, she was approached by an American representative of the William Morris Agency one night at her hotel (the Four Seasons in New York City), and was quickly signed to the agency. Her award-winning and critically acclaimed performance in HC soon led to other roles, like her Oscar-nominated turn in "Sense and Sensibility," launching her career skyward.

Films Kate might have been in: Some of the films Kate has auditioned for but was eventually not cast in include Kenneth Branagh's "Mary Shelley's Frankenstein" (he cast Helena Bonham Carter instead, but was impressed enough with Kate to choose her as Ophelia for his "Hamlet" later on), "The Crucible" (she was up for Winona Ryder's role, Abigail), and "Romeo & Juliet" (for the role of Juliet). And, Gus Van Sant originally wanted her to play Minnie Driver's role in "Good Will Hunting", for which Minnie won an Oscar nomination, but was unable to get her. Ditto for the lead role Robin Tunney plays in the film "Niagara, Niagara," a young woman with Tourette's Syndrome; Kate turned the part down. And we think that Kate was up for the role of Christina, the youngest sister in the movie of "Dancing at Lughnasa". Most recently Kate turned down the leads in both "Shakespeare In Love" and "Anna and the King," because she felt they weren't challenging enough. It's been said that Kate also turned down "Bridget Jones' Diary," but it's unclear whether that might have been because of her schedule.Oscar Girl: Kate is already a two-time Academy Award nominee (1996 - Best Supporting Actress, lost to Mira Sorvino; 1998 - Best Actress, lost to Helen Hunt), and when she was nominated in '98, she became the youngest actor or actress to have been nominated twice, at age 22! Sadly, she has yet to go home with the statuette...but, at least she did receive the BAFTA (British Academy of Film and Television Arts) award, England's equivalent of the Oscar, for S&S, and the Screen Actors Guild award in the States. I have faith that we shall be seeing Kate up on that podium before long!

Romantic interests: It was announced on October 16th, 1998 that Kate was engaged to 24-year old Jim Threapleton, whom she had been dating since early '98 (they attended the Oscars together). Jim is tall, blonde, and blue-eyed, prompting comparisons by some to Leo, and was an assistant director on "Hideous Kinky". He is an arts graduate from the North Yorkshire village of Grewelthorpe New Rippon.

He told the London Daily Mail, "Yes, it's love. I feel very lucky, things like this don't come around very often in life and you've got to make the most of it. Hopefully our relationship is going to last a long time. The point is it's a very real thing we are both experiencing. It's great to finally get it out in the open. We were going to announce it at the Oscars but it's fine that it has got out now. We were surprised it hadn't come out before. From day one on the set we didn't make any secret of it. We think the best way is to be up front with everyone about it".

"I was working for a couple of weeks on 'Hideous Kinky'. The attraction was instantaneous. We just had the same sense of humour and got on immediately. One thing we have got in common is that we both love trout fishing. We love going down to Cornwall on fishing trips. She might be a superstar but she doesn't act like one."

And now Kate is married! She and Jim tied the knot on November 21st, 1998. The somewhat secret ceremony was held at All Saints' Church in Kate's hometown of Reading, with only 170 guests, including Emma Thompson and Greg Wise (her Sense & Sensibility co-stars). Her beautiful white wedding gown, very classy and Titanic-esque, was designed by Alexander McQueen, who also did her splendid jade Oscar gown. The reception was Kate's favorite pub, the Crooked Billet, where they feasted on "bangers and mash" - the Brit phrase for sausages and mashed potatoes.

Congrats Kate and Jim, and best of luck! (For those curious, the couple spent their blissful 2 1/2-week honeymoon in a secluded area of Scotland.)

As for relationships pre-Jim, she once had a three-month fling with Rufus Sewell, who co-starred in Branagh's 'Hamlet' with her as Fortinbras. "Look, it was an affair. A very, very brief fling. A lot of fun but nothing more. It was not a relationship and we never kidded each other that it might be," Kate said of the experience.

She also used to be involved with (and even engaged to) Stephen Tredre, who tragically died of bone cancer on December 8th, 1997 at age 34. (She skipped the premiere of "Titanic" to attend his funeral, at which she sang a song; which song she won't disclose.) They first met while doing the show 'Dark Season,' (he played Luke) when Kate was only 16; Stephen was 12 years her senior. "Stephen and I were together for four-and-a-half years and we separated just over two years ago," Kate said. "But we remained extraordinarily close through that separation, and we spoke to each other every day. So it is a tremendous, tremendous loss." And yet, within the grief she has found strength. "To be honest with you, he was such an energized human being, such a big part of my life for such a long time, that I'm going into this year with an extraordinary sort of gusto. I feel that I'm taking on board all the strength that he ever gave me and really living every moment, which is what he absolutely did, all the time, until the very second that he died."




Baby Mia!: After an extremely long pregnancy, Kate gave birth to her and Jim's first child on Thursday, October 12th, 2000 (at 5:30 am), and it's a GIRL! (As I predicted and was hoping, heh.) Her name is Mia (which comes from the Italian for "mine"), and weighed 8 lbs. 9 oz. at birth. Yaaaay!! :) A BIG congratulations to the proud parents! Robert Garlock, Kate's agent, said, "Kate and Jim had drawn up a list of 10 names, but when the baby was born none of them seemed right. Then Mia came to them, and it seemed just right. There is no family significance, they just thought it was a really beautiful name." He added: "Kate said Mia was absolutely gorgeous and that they are all doing very well."
Favorites: (These are a few of her favorites, according to various sources)
Music - Classical, Gregorian chants, Indigo Girls, Portishead, The Verve, Oasis, Macy Gray, Fatboy Slim, Gomez, Crowded House, The Sundays. A particular favorite album is Cafe del Mar - Ibiza, Vol. 3, a compilation CD.
Movies - Reservoir Dogs, The Piano, The Silence of the Lambs, Grease, Santa Claus: The Movie
Car - She drives a black Jeep Cherokee.
Camera - James Cameron gave her the Canon Elph 370Z camera, of which Kate said "It fits in your pocket and takes the most stunning photographs."
Beauty products - Kate uses Kiehl's Ultra Facial moisturizer, and Aveda Flax Seed Aloe gel and Aveda Brilliant pomade on her hair.

Other info.: One of Kate's vices is smoking, cigarettes of course - she seems to prefer rolling her own, with Drum tobacco. "The only frustrating thing about roll-ups is that you can't smoke them at parties," she once mused. "It's just too much trouble standing there and fiddling." (Her S&S co-star Emma Thompson is also fond of roll-ups.) Starbucks is one of her favorite places in the States (they don't have it in Great Britain, of course), as she's a big coffee drinker. In London, she likes to hang out at a trendy SoHo club called Blacks. Kate also enjoys shopping, cooking (her specialty is chorizo broth, which she can "make standing on my head"), and working out. And, almost every interview seems to mention her footwear - Kate is fond of her Birkenstocks, loafers, and (Harley-Davidson) biker/combat boots, hence her nickname, "Combat Kate".